💡
This competition has now closed
Following the release of the Bokuto, RoninDojo is giving one away as part of #PlebMinerMonth. Pleb Miner Month is being run by Ungovernable Misfits and is packed full of articles and podcasts all dedicated to the Pleb Miner. The episode for this competition you can find here.
"A pleb miner is simply a Bitcoiner who mines bitcoin. A pleb miner is dedicated to the Bitcoin network, contributing their hash not only for the chance at finding the next block and receiving the block subsidy and transaction fees or helping his pool find the next block for a share of the reward, but hashing because they know in their hearts that securing this network is a moral imperative." – @JonPDiGiacomo
Prize - Bokuto (1TB SSD)
---
How to participate?
Design a 3D case for the Bokuto.
The model should be printable on an FFF/FDM or SLA 3D printer.
When creating the model, keep in mind the pros and limitations of 3D printing.
Upload the model to Printables.com and make sure it contains:
- Model in .3MF or .STL file format (print files are optional)
- Screenshots / renderings / photos of the model.
- A description .
Send us a DM message on printables so we can add it to the competition collection.
Tweet about it! Be sure to tag @BitBuyBitPod and @RoninDojoNode with #PlebMinerMonth in your tweet!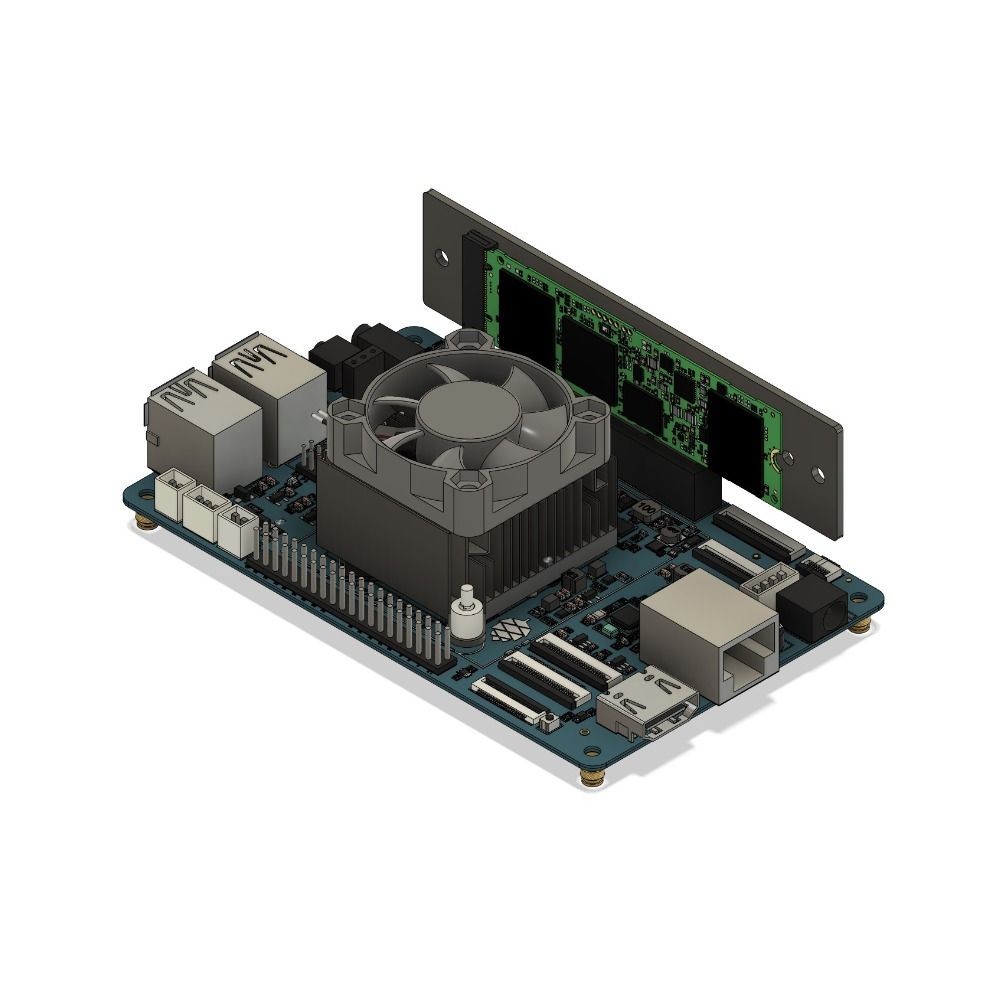 ---
Judging Criteria
Overall quality of the model.
Printability – Does it have an optimal orientation? Can it be ergonomically printed (without the need for supports for example)?
Originality – Does it look unique?
Popularity – Has it received good feedback on your Twitter post?
Assembly instructions – How easy is it to assemble? If it's not easy, does the design outweigh the effort of assembly?
Screenshots / Rendering / Photo quality – How cool does it look? Would someone want to have this sat on their desk?
Terms and conditions
The contest runs until 1st of November 2022.
You can submit any number of models (unique) to the competition and increase your chances of winning.
Your model should be designed with 3D printing in mind.
Entering the contest, you agree to keep your model posted to Printables.com for a minimum of one year. The RoninDojo team reserves the right to repost your design if it is removed before the end of that year.
Your design shall be open sourced under: CERN Open Hardware Licence Version 2 - Strongly Reciprocal.
Results are at the judge's discretion and all results are final.
---
💡
This competition has now closed