Introduction
This guide will assume that your phone is already set to No Data and No Wifi. It is recommended to do this with a Pixel flashed with GrapheneOS or you can do this with any reflashed offline Android phone. If you are looking for the guide on how to flash GrapheneOS on your Pixel, check out Bitcoin QnA's guide here.

This Guide Will Cover:
What you need
How to download and verify Samourai Wallet APK
How to install the APK without ever going online.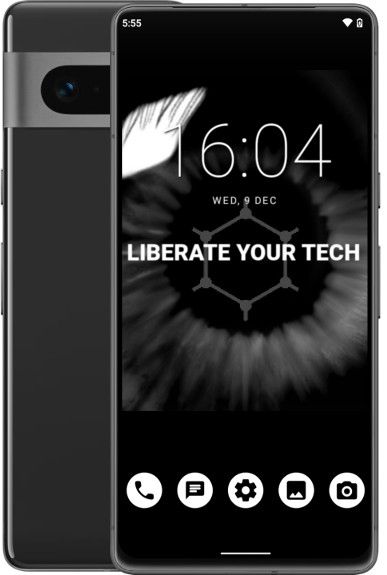 What You'll Need:
Storage Device: MicroSD + Adapter, USB thumb drive
USB to USB-C converter (unless thumb drive is already a USB-C)
Offline Android phone (ideally Pixel w/GrapheneOS)
Step 1: The Samourai Wallet Android Package (APK)
On your Desktop/Laptop, head to https://samouraiwallet.com/download and download the APK.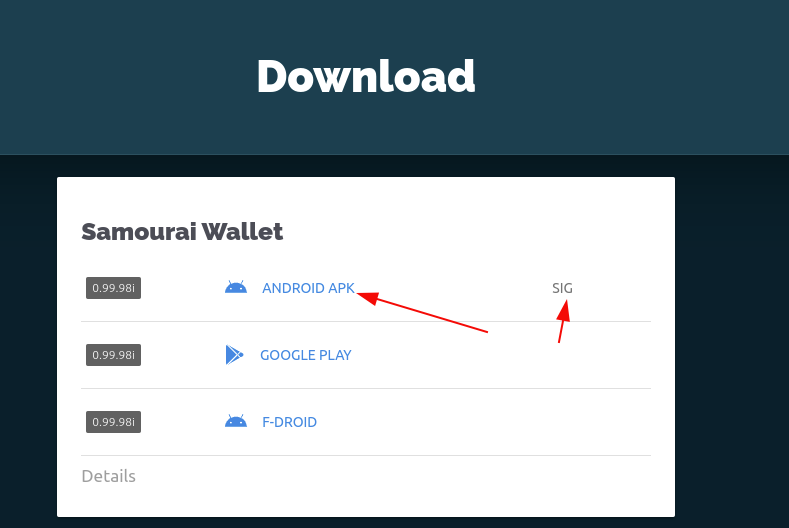 Then click on SIG. Which will redirect you to a PGP signed message containing the SHA256 checksum of the APK.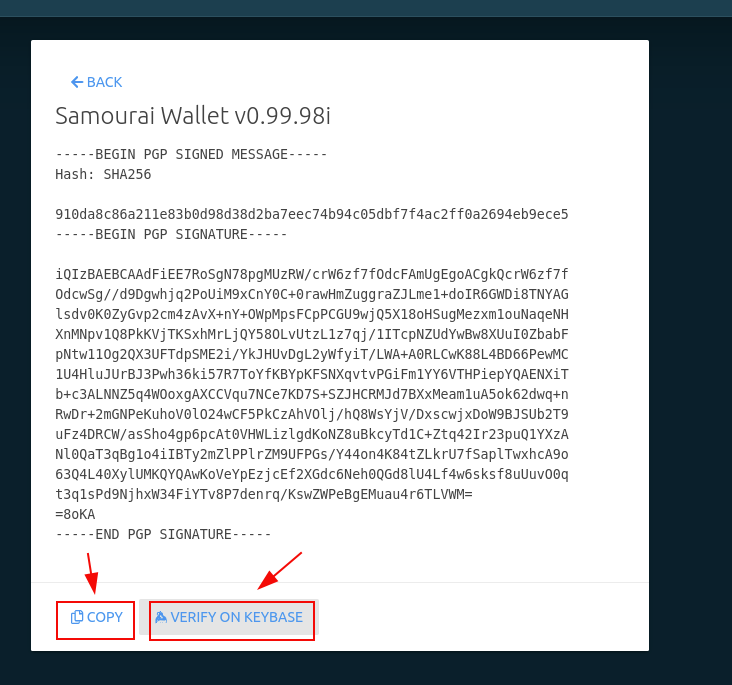 Click on "Copy" and then "Verify on Keybase". Paste the message and click "Verify" at the bottom.

Your output should look similar to this. But most Importantly the sha256 hash from the previous page should match the output of verifying on keybase.

Now that we know the signature is good and the sha256 hashes match, we can say with confidence that the file we previously downloaded is from TDev and the Samourai team.
Step 2: Format Storage with Phone
Connect your storage device to your offline Android phone using the USB to USB-C converter.
Go to the phone's settings, find the storage options, and format the storage device. This will erase all data on the device, so ensure there's nothing important on it.
Once formatted, disconnect the storage device from your phone.
Step 3: Ensure Phone's Security Settings
On your offline Android phone, go to Settings > Security.
Enable installation from unknown sources. This allows the installation of apps outside of the Google Play Store.
Also, ensure that the phone is in Airplane mode with WiFi and Bluetooth turned off to maintain an offline status.
Step 4: Copy APK from Desktop to Storage Device
Insert the storage device into your desktop or laptop.
Copy the previously downloaded Samourai Wallet APK to the storage device.
Safely eject the storage device from your computer once the transfer is complete.
Step 5: Transfer APK to Phone
Reconnect the storage device to your offline Android phone.
Use a file manager app on the phone to navigate to the storage device.
Locate the Samourai Wallet APK file and copy it to the phone's internal storage.
Step 6: Install Samourai Wallet
Navigate to the APK file on your phone using a file manager.
Tap on the APK file and proceed with the installation. If prompted, allow the specific permissions required by the Samourai Wallet.
Once installed, open the Samourai Wallet and follow the setup instructions to create a new wallet.
Conclusion
By following these steps, you've successfully installed Samourai Wallet on your offline Android phone, enhancing your financial privacy and security. Don't get fooled into thinking that you need some crazy multi-sig setup or over-priced hardware to secure your Bitcoin savings. You've done the most important part completely offline - generated your wallet seeds offline.

Now all you need to do is pair with your Sentinel Wallet and deposit, track or spending offline whenever you want. Check out this blog for more information: